Hurricane Insurance
When the Storm is over, it's comforting to know you have secured your property with comprehensive coverage that will help you replace or rebuild any losses and get back on your feet.
In coastal areas where Tropical Storms are an expected home hazard, making sure that your homeowners insurance policy includes coverage for Named Storms, Wind driven Rain and Hail. This Hurricane coverage is for windstorms and or Named Tropical storms or depressions. The Hurricane language may vary by company. Review your homeowners wind storm insurance with your Agent if necessary to clarify your coverage for wind, wind related damages, windstorms, Named Storms. Some Home policy forms may not offer coverage for certain classes of damage.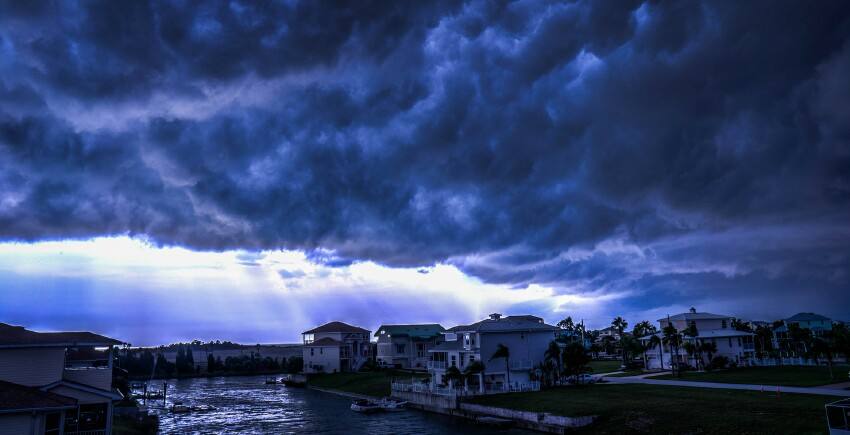 Recent Years have brought some of the most destructive Windstorms the Texas Coastal areas have ever seen. Meteorologists predict more hurricanes in the years ahead. Homes in Tier 1 and Tier 2 coastal communities face a challenge in finding windstorm insurance with a company that will accept the high risks associated with beach front and other coastal properties. The insuring market in hurricane country can sometimes be slim after a few bad seasons.
A good Homeowners Windstorm Insurance Policy is important when living in some areas. Home Owners living in The Gulf Coast Region have seen a lot of Windstorms over the last decade. The aftermath of serious Tropical Storms for anyone who lives in a prone area is a real worry and residents know it can happen again. Of course no one can guarantee that it wont, but at least you can protect your house and its contents with a good Home Insurance Policy. The right home insurance policy can provide you peace of mind that if the unfortunate should occur your house and contents will be repaired and/or replaced.
There are also government sponsored insuring resources available to property owners. Comparing the different home insurance company offerings and obtaining competitive quotes could save you some money.
Most basic home policies cover your house for fire, windstorm, Hurricane, hail and lightning and includes the home fixtures and fittings, carpet, curtains etc. It should also include all your personal belongings in the house (also called contents), which you may be required to estimate the value of. This estimate will affect the price you pay for your policy, but remember that this estimate needs to cover everything inside your home. Some policies will issue with a default percentage of 30 to 60 percent of your home value. It is a good idea to over estimate this value slightly to avoid coming up short.
Small for let properties can be covered in our Hassle Free DP1 insurance program.
Coverage can generally be effected same day or following day in most cases.
For your convenience, we have many programs that utilize electronic point of sale issue. Some market may require a completed application.
If the property electrical wiring, plumbing and roofing system have all been updated in the last 20 years then you can qualify for a discount on your Hurricane insurance rate by using the most recent remodeling date as the age of the structure. Up to a 10% credit.
We are now offering accidental water damage coverage with some DP1 insurance policies on standard Fire, EC, VMM policies. All DP2 and 3 Polices offer water protection. This applies to tenant and or owner occupied Homes.
Investment properties can present risks not normally associated with an Owners occupied dwelling. A home Insurance Policy or Cover note can be cost effective as well as provide the necessary financial protection required to secure your investment.
Premium Financing is now available on all hurricane home insurance programs.
Basic Protection needed
Main Structure (s), Landlord Building Replacement / ACV option.
Other Out Buildings and structures on the property.
Contents Coverage (Equipment Appliances, Furnishings, etc).
Landlords Liability Insurance
Property Replacement Guarantees.
Extended Fire, Wind and Hail coverage.
Accidental Water Discharge from plumbing.
Loss of Rents Revenue due to a covered losses.
Homeowners Policies in Harris County and Tier 1 and Tier 2 counties. Windstorm Coverage can Be obtained on a same day basis unless a storm watch has already been declared. Owners Options are our HO1, HO2 and HO3 home owners programs with Windstorm and Hail Coverage options. Rental Investment Property Coverage is available on our DP1 DP2 and DP3 programs. Substantial discounts may be available for home owners willing to select a larger deductible.