Finding Cheap Home Insurance in Texas.
Affordable comprehensive protection is what we all want for our own home and generally what we want to recommend for others, however, when occasional economic situations demand, we need to seek a cheaper property insurance, their are some options available.
HO1:Homeowners Basic Coverage Form for Owner Occupied Homes.

DP1:Dwelling Policy Basic form can be used for both Owner Occupied and Tenant Occupied homes.

Fire Only: As the name implies.. Fire only, leaves out coverage for wind, hail, theft and other common risks.
Deductibles: Choosing higher deductibles can lower your rate..

Rental Reimbursement: will provide coverage for temporary transportation needs such as rental cars when they are needed due to a covered accident.

Towing and Roadside Service: Can help get you back on the road when you experience that occasional flat tire, run out of gas, or just need a tow to the nearest auto mechanic.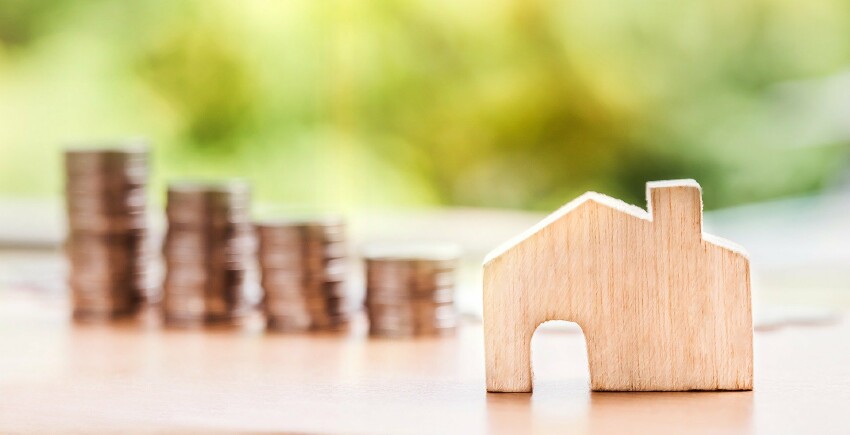 Cheap House Insurance Policy types
Before getting into the various coverage options it will be helpful to get familiar with your Home Insurance Policy form types available in today's market. There are basically three form types that insurance companies are offerings Each form number provides progressively broader coverage and generally at a progressively higher rate.
Form 1. - DP1 and HO1, Basic coverage, extended coverage endorsements available. The form can be offered along with many extended coverage options as well. They are generally cheap homeowners insurance to buy into but can also be endorsed to provide an affordable, comfortable level of coverage for some homeowners on a tight budget. the DP1 is the cheapest insurance.
Form 2. - DP2 and HO2 - Extended coverage, additional coverage endorsements available. The form 2 is often recounted as the most popular homeowners coverage form in America today. It offers a balance of coverage and affordability.
Form 3. - DP3 and HO3 - Broad Coverage, sometimes referred to as "All Risk" coverage. Form 3 policies offer the broadest coverage available today but they are generally also the priciest policy an insurer may offer.
Fire Only - Generally written on the DP1 excluding all but Fire losses.
Basically, the cheapest way to buy home insurance is to buy fire only coverage, unfortunately though the stand alone fire policy is rarely sufficient to meet the coverage needs of today's homeowners. Mortgage lenders almost always require extended coverage. Modern homeowners typically have a myriad of possessions including electronics, furnishings and other essentials that could cost a small fortune to replace.
Policy forms beginning with HO offer coverage for owner occupied homes only. The coverage becomes null and void upon the owners vacancy of the home. Coverage is not valid for tenant occupied homes.
Policy forms beginning with DP will offer coverage for both owner occupied and Tenant occupied homes as well as Vacant Homes. Usually in the form of a DP1, the cheapest policy to start with,. The DP2 Extended policy as well as the DP3 Broad coverage policy forms are available for step up coverage when preferred.
Be sure that your home is properly valued for insurance purposes. Should we suffer the dreaded loss to our home. We don't want to be underinsured but we also don't want to be over insured as well as this adds unnecessary cost to our premium.
Be sure to compare different rates from insurers.. Let he company know about any home updates such as a newly installed roof, new plumbing or electrical updates to your home.. A well maintained home will ore often qualify for better rates more often than a poorly maintained one.
Home security systems, especially monitored systems can also qualify you for discounts helping bring the cost of your insurance costs down.
Basic Protection You Need
| | |
| --- | --- |
| Property | Coverage for Your main living structure |
| Other Structures | Other buildings or structures on your property |
| Contents | Your personal belongings - furniture, clothing, appliances, etc. |
| Liability | Your personal legal liability |
| Additional living expenses after a loss | Compensation for temporary expenses, hotels motel or other temporary accommodations while your home is not livable or under repairs from a covered loss |
| Replacement Costs Guarantee | Insure you have the right amount of coverage to replace it |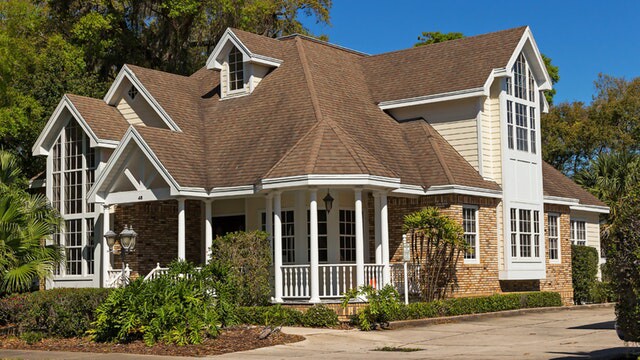 Protection equals peace of mind
Are you living on 1 or more acres? With or without hobby animals you now qualify for our personal lines homeowners insurance program, No need for a Farm and Ranch insurance type policy. If AG sales are less than $5000 year you may still go in our personal residential programs.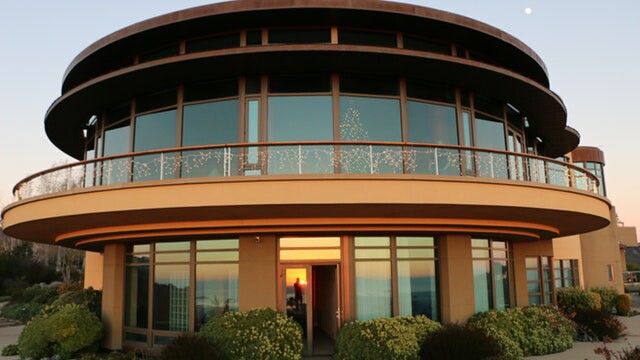 Programs with Credit Score or Non Credit Scored factoring. Good or bad credit is not an issue with our new non scored "Hassle Free" HOA Policy.
Economic challenges and financial uncertainty can result in undesirable dings on some consumers usual credit standing. Homeowners with Credit problems can still obtain quality property and homeowners insurance through our Non Credit Scored programs. These are rated differently and often issued on special custom homeowners insurance policy forms rather than traditional policy offerings. Some insurance markets may limit their Non Credit Scored homeowners insurance offerings to an HO1 or HOA type policy for owner occupied and DP1 policy forms for tenant occupied rental properties.
If electrical wiring , plumbing and roof have all been updated in the last 20 years then you get a rating discount by using the first remodeling date as the age of the structure. Up to a 10% credit. If you have 1 or more acres o f land? With or without hobby animals, you may qualify for our personal lines program, No need for a Farm and Ranch insurance type policy. If AG sales are less than $5000 year you may still go in our personal residential insurance programs. We now offer $5000 of accidental water damage on a DP1 on a standard Fire, EC, VMM Texas insurance policy for a flat $100 AP. This applies to a tenant or owner occupied.
Home Structure coverage
Be sure that your home is properly valued for insurance rating purposes. Should we suffer the dreaded loss to our home. We don't want to be underinsured, but we also don't want to be over insured when we're looking for cheap homeowners insurance in the area. Unnecessary add-ons, also add cost to our final premium.
Affordable homeowners insurance can be easy to find if we keep our property well maintained and fully updated. . The Insurance Market in Texas area is strong and there is no sign of market stagnation. Many Insurers have attractive coverage offerings. Rates are very competitive and consumers are likely to find lower rate. Our rates are very competitive at this time. Compare rates to get the best possible home insurance coverage for your money.
Unscheduled Contents coverage
Most home insurance underwriters will offer unscheduled contents coverage as a percentage at 40 or 60 percent of the homes insured value . With the prices of real-estate in today's market this can sometimes far exceed the value of our possessions within the home. If you believe you have excessive contents coverage you might consider asking your agent if you can reduce the unscheduled contents portion of your homeowners insurance to 30 or 25 percent.
Liability Insurance
The Liability portion of your homeowners insurance is often considered the most important coverage on the policy next to the main structure coverage itself. Review your Homeowners insurance policies liability limits. If you find you have 1 or 2 or even 5 Million dollars in liability coverage and your home is a 150 thousand dollar typical suburban, you might want to consider a more practical range of 100, 300 or 500 thousand in liability coverage. In some markets the extra liability included in the policy could be a beef up of a policy to make the asking price more palatable. Never the less though one should take an assessment of ones liability exposures and attachable assets from time to time to insure we have enough coverage to protect our exposures. These occasional assessments can also save us money on our home insurance premium by knowing the limits of coverage we actually need.
Med Pay
Many Home insurance providers automatically include some coverage amount for accidental injury in the home. This coverage is most often referred to as "Med Pay" and considered by some to be an attractive policy option. Often this coverage is anywhere from 500 to 5000 or even 10,000 dollars. When we already have a separate ACA compliant health insurance policy, this may be considered by many to be unnecessary double coverage on a homeowners insurance policy. A major medical policy provides coverage regardless of whether our injury occurs in or away from home. You may consider asking your agent if there would be any savings by removing the med pay coverage from your home policy if you believe you already have a comprehensive Health insurance Policy.