Casualty Insurance consists primarily of liability coverage, which protects an electrician against injury or damage claims made by other parties. Policies provide for liabilities arising out of your electrical work:
General Liability
Premises Damage
Fire Damage Liability
Personal and Advertising Injury
Medical Payments
Products / Completed Operations
You may want to consider an electrical contractors insurance package policy that combines your Contractors Insurance, Business Property and other types of coverage into one comprehensive coverage which can help you save time and money on your total protection cost. And since we live in an age of million-dollar lawsuits, you may also want to add extra protection in the form of a Commercial Umbrella Policy where appropriate. We can tell you more about these plans for Electrical Contractors Insurance in Texas and if they make sense for you.
COMMERCIAL PROPERTY INSURANCE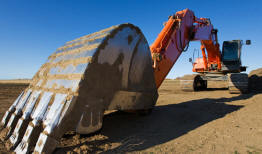 The Property portion of your policy covers the risk of property loss in a variety of commercial situations, including commercial buildings, equipment, furniture, fixtures, inventories, records, supplies and other physical items.
Property Insurance may cover two types of property losses:
Direct losses may be covered when property is lost, stolen, damaged or destroyed.
Indirect or consequential losses related to direct losses may also be covered.
BUSINESS AUTO INSURANCE
Business auto insurance covers vehicles that are owned, leased, hired or borrowed by businesses, whether they are associations, corporations, partnerships or sole proprietorships. Business auto plans may be used to insure private passenger autos and all types of trucks, trailers, semi trailers and commercial vehicles designed for use on public roads. We can give you more details about specific coverage and deductibles and about tailoring a Business Auto plan that's right for you and your business.
General Liability insurance for Electricians in Texas.
HOW WE CAN HELP YOU
We use our experience and expertise in the insurance business to bring insurance consumers together with respected insurance providers so that the providers compete for your business. We work with electricians and insurance underwriters to get the best coverage at the most affordable cost.
All Insuring Markets that your request are matched with have been prequalified and Rated as B+ or A. Most providers you will find to be A+ Rated Underwriters or Agent Brokers of A Rated Underwriters. The Minimum Company Rating currently accepted is B+. Many Personal Lines liability quotes do not require credit scoring though some markets will decline to quote without it. Most all Commercial lines will require Business or Guarantor Credit Scoring.
You may submit your electrical liability insurance needs to us for evaluation and to get an online quote using the button above. We will work with you to tailor a program that meets your General Liability Insurance needs and fits your budget. Whether you need Professional Liability coverage, Commercial Business coverage, Equipment, Inventory, or even Commercial Auto insurance, we offer our expertise and personal attention.
Texas Quotes are available in all insurance lines, electrical contractors insurance in Texas with Auto, Homeowners, Commercial and Professional lines. Liability Insurance in broad terms is coverage that can provide protection for certain actions or inactions of the named insured that may result in a financial liability. Direct or indirect losses can arise for which an insured might be held financially liable. One never knows when a Liability claim may arise our of our daily activities.
Personal and work related issues can lead to unexpected consequences. It is not always necessary for electrical contractors to be found directly at fault in a claim in order to held liable. So, a good comprehensive insurance policy is the best choice for ultimate security and protection. Legal defense costs are standard on all policies.