The Texas Fair Plan Association is not an insurance company. It is an insurance market organization managed by the state of Texas in association with Admitted Texas carriers with the goal of assisting Homeowners with credit problems, excessive claims history, or those who can not find insurance the traditional way for various reasons can seek coverage through the fair plan association.
The program provides essential property insurance coverage for individuals who have been unable to obtain coverage through traditional insurance providers. This program was established by the Texas legislature in 1995 to address the insurance needs of homeowners who live in high-risk areas or have a challenging credit history.
Home insurance

with prior claims history
Homeowners in high risk areas or who have had multiple claims that may be considered excessive, can utilize the Texas Fair Plan to locate insurance for property risks within the sate who might not otherwise. The market provides a wide array of Property & Casualty products to independent agents through binding authority and brokerage relationships with some of the strongest A.M. Best rated companies in the industry.
A variety of coverage options, Fair Plan coverage includes the dwelling, personal property and liability coverage. Homeowners can choose the options that best meet their needs and budget. It also offers discounts for homeowners who take steps to reduce their risk, such as installing fire alarms, sprinkler systems, or storm shutters.
Home insurance with poor credit history
Credit challenges can often hamper our ability to find affordable insurance through the traditional means. The Fair Plan can help you weather 2 years at a time when credit has become a stumbling block for many homeowners. If you have been declined by 3 or more insures, you could be eligible for placement through this state managed market. All insurers participating in the market are approved by the Texas Department of insurance for participation. Our agency can facilitate placement of coverage if you find yourself in a situation where your recent credit history has effectively excluded you from the market. We provide a wide array of Property & Casualty products to independent agents through binding authority and brokerage relationships with some of the strongest A.M. Best rated companies in the industry.
Eligibility for Fair Plan insurance in Texas
If you have been declined insurance for your home by 3 or more Insurers based either on your Credit Rating or due to excessive Prior Claims History or due to your homes geographical location in what is considered a High Risk area, you are most likely eligible to request coverage through the Fair Plan. Only your Insurance Agent however, may submit your application. You Agent must also be enrolled in the plan and authorized to submit your application for coverage. Once placed, your coverage can be accepted fro 2 years. After 2 years if your Credit or claims History has improved you should be able to find coverage through the traditional market place. If your circumstance have not improved and you are again declined coverage from 3 Texas insurers, your agent may again submit your request for coverage through the Texas Fair Plan for another 2 year term.
While the program provides essential coverage for homeowners who are unable to find coverage from traditional insurance providers, it is important to note that this coverage does have limitations. Homeowners who obtain coverage through the fair plan association may find that their coverage is more expensive than coverage obtained through traditional insurance providers. Additionally, it may not provide coverage for all types of natural disasters or other catastrophic events.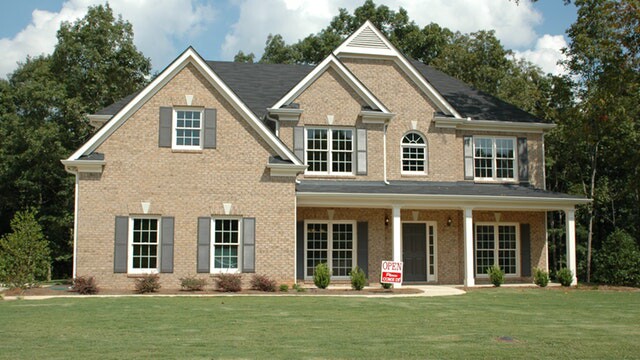 Texas Fair Plan Mission Statement
TFPA's mission is to efficiently provide essential residential property insurance products and services for eligible Texas policyholders when no one else will. In 1995, the Texas Legislature enacted legislation which authorized the commissioner of insurance to establish the Texas Fair Access to Insurance Requirements Plan, commonly known as the Texas Fair Plan Association or TFPA, to deliver residential property insurance to Texas residents in areas designated by the commissioner as underserved.
Basic Protection You Need
| | |
| --- | --- |
| Property | Coverage for Your main living structure |
| Other Structures | Other buildings or structures on your property |
| Contents | Your personal belongings - furniture, clothing, appliances, etc. |
| Liability | Your personal legal liability |
| Additional living expenses after a loss | Compensation for temporary expenses, hotels motel or other temporary accommodations while your home is not livable or under repairs from a covered loss |
| Replacement Costs Guarantee | Insure you have the right amount of coverage to replace it |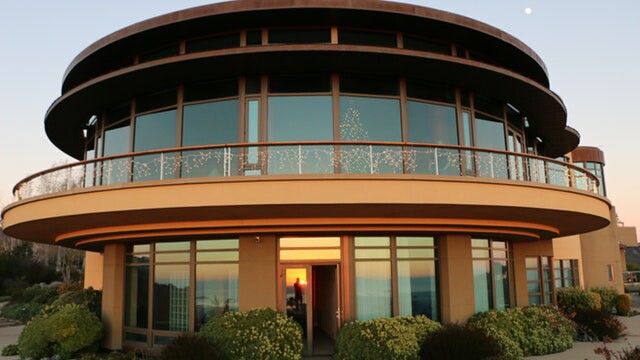 Finding Home Insurance with Bad Credit
Programs with Credit Score or Non Credit Scored factoring. Good or bad credit is not an issue with our new non scored "Hassle Free" HOA Policy.
Economic challenges and financial uncertainty can result in undesirable dings on some consumers usual credit standing. Homeowners with Credit problems can still obtain insurance through our Non Credit Scored programs. These are rated differently and often issued on special custom homeowners insurance policy forms rather than traditional policy offerings. Some insurance markets may limit their Non Credit Scored homeowners insurance offerings to an HO1 or HOA type policy for owner occupied and DP1 policy forms for tenant occupied rental properties.
If electrical wiring , plumbing and roof have all been updated in the last 20 years then you get a rating discount by using the first remodeling date as the age of the structure. Up to a 10% credit. If you have 1 or more acres o f land? With or without hobby animals, you may qualify for our personal lines program, No need for a Farm and Ranch insurance type policy. If AG sales are less than $5000 year you may still go in our personal residential insurance programs. We now offer $5000 of accidental water damage on a DP1 on a standard Fire, EC, VMM for a flat $100 AP. This applies to a tenant or owner occupied.
Unscheduled Contents coverage
Most home insurance underwriters will offer unscheduled contents coverage as a percentage at 40 or 60 percent of the homes insured value . With the prices of real-estate in today's market this can sometimes far exceed the value of our possessions within the home. If you believe you have excessive contents coverage you might consider asking your agent if you can reduce the unscheduled contents portion of your home insurance to 30 or 25 percent.
Liability Insurance
The Liability portion of your homeowners insurance is often considered the most important coverage on the policy next to the main structure coverage itself. Review your Homeowners insurance policies liability limits. If you find you have 1 or 2 or even 5 Million dollars in liability coverage and your home is a 150 thousand dollar typical suburban, you might want to consider a more practical range of 100, 300 or 500 thousand in liability coverage. In some markets the extra liability included in the policy could be a beef up of a policy to make the asking price more palatable. Never the less though one should take an assessment of ones liability exposures and attachable assets from time to time to insure we have enough coverage to protect our exposures. These occasional assessments can also save us money on our home insurance premium by knowing the limits of coverage we actually need.
Med Pay
Most home insurance providers and Fair Plan insurance coverage include options for accidental injury in the home. This coverage is most often referred to as "Med Pay" and considered by some to be an attractive policy option. Often this coverage is anywhere from 500 to 5000 or even 10,000 dollars. When we already have a separate ACA compliant health insurance policy, this may be considered by many to be unnecessary double coverage on a homeowners insurance policy. A major medical policy provides coverage regardless of whether the injury occurs in or away from home. You may consider asking your agent if there would be any savings by removing the med pay coverage from your home policy if you believe you already have a comprehensive Health insurance Policy.