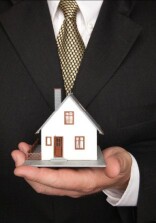 Texas Home Insurance Quotes
Corpus Christi Home Insurance
_______________________________________________________
Email quote proposals are prepared by our staff for you. We will try to select an appropriate market for your Property Insurance need.

Email Quotes
_______________________________________________________

New Markets

Mono Line

Rates are provided by Insurance Brokerage partners

Home

Owners

Rental

Property

Apply Online

London Market

International lines

Markel

HOA

HOB

HOC

DP1

DP2

Dwelling Fire Policies

DP1

DP1

Mobile Homes

Vacant Homes

_______________________________________________________
Home Insurance Coverage forms for most Corpus Christi Home Insurance and Property Risks are available at this time. Forms HOA, HO1, HO2, HOB, HOC, DP1. Fire.

Basic Protection You Need

Your Homes main structure

Other out buildings or structures

Your personal belongings - furniture, clothing, appliances, etc.

Additional living expense

Your personal legal liability

Special features you can choose for additional security

Homeowners Replacement Cost

Replacement Cost on Contents

Owners Additional Liability / Contents

HOA

HOB

HOC

DP1 DP2

Flood

Contents

Windstorm

Replacement Costs

---

Corpus Christi Home Insurance, Corpus Christi Texas, TX

Home Insurance Programs are available with Credit Score or Non Credit Scored factoring. Good or bad credit is not an issue with our new non scored "Hassle Free" HOA program

Coverage can be effected same day or following day in most cases.

Coverage can not start before we have received your completed application. For your convenience, an online Corpus Christi Home Insurance application is in the forms page of the website. The form can be printed or submitted over the web.

Direct bill is now available on all personal lines programs.

If electrical wiring , plumbing and roof have all been updated in the last 20 years then you can get a rating discount by using the first remodeling date as the age of the home. Up to a 10% credit.

Property owners living on 1 or more acres, with or without hobby animals, can now qualify for our homeowner program, No need for a Farm and Ranch type policy. If AG sales are less than $5000/yr- you can still go in our Homeowner programs.

We now offer $5000 of accidental water damage coverage on a DP1 on a standard Fire, EC, Vmm policy for a flat $100 AP. This applies to a tenant or owner occupied home.
Corpus Christi Homeowners Insurance

1. Poor credit risk
2. Protection class 1-9
3. Older properties
4. Rental properties
5. Low valued homes
6. Farm and ranch exposure
7. Poor loss record
8. Homes on acreage

Limits to $7,000,000 available
Coverage available in most of Texas.
Deductibles as low as $500.

9. Coastal without EC (Beach homes)
10. Schedules of rental Homes
11. Vacant Property Insurance Quotes
12. Non standard construction 13. Remodel

and new construction

14. Lake or weekend homes
15. Ski or mountain homes
16. Homes with businesses
17. Cattle or horse exposures

Tips to get discounts on Homeowners Insurance in Texas

1. Update your heating, electrical and plumbing systems to modern standards and you'll may qualify for a discount of as much as 15%. Even though you may like the old-fashioned fire place, it may not be as fire-safe as a modern heating system. Building technology has advanced in many ways to make an older residence much safer. You'll in addition to being a lower home insurance risk, make your House more valuable in terms of its worth in the marketplace.

3. The material you use in the construction of your House or Condo goes a long way in affecting your home insurance rates in Texas. Buy a frame house if you want more resistance to earthquakes or buy brick if you want better resistance to high winds. Those who live in the West will pay lower rates if theirs is a frame because of the earthquakes there. Building with the appropriate material for your state can easily save you a 5%.

2. Many Texas homeowners do not know half the insurance discounts that are available to them with their insurer. If you don't know something exists you cannot position yourself to take advantage of it. Tell your insurance agent about any updates or major repairs to get possible discounts and find out what you need to o do to take advantage of them. Insurers do not always advertise all available discounts but that doesn't mean they don't have them. Don't forget, you could also save some money and moreover, you have nothing to lose by asking.

4. You could save hundreds of dollars by simply obtaining and evaluating various Policy Quotes. HOA policies are often cheaper home insurance policies but may offer less coverage. The HOB homeowners broad form property insurance policy is the most popular and may offer the best value for the money. The HOC, All Risk Policy is the Gold Standard Cadillac of homeowners insurance policies in the Market. It's not the cheapest insurance policy but will offer the most coverage.

---

Corpus Christi Rental Property Insurance

Residential Rental Property insurance " For Let " Single and Muti-family up to 8 unit properties in most cases can be covered on the DP1. Commercial Property lines see the commercial Commercial Insurance section

---

Corpus Christi Apartment House Insurance

This program is for clients that operate Apartment Houses in Corpus Christi with between 10 and 50 units. This program is a package or BOP type policy covering Basic, Broad or Special perils and with values of $25,000 to $2.5 Million per location in all counties except tier 1.

We can provide Building, Contents, Rents, Liability and Crime as well as the tenants contents extension clause. Corpus Christi Risks do not need to be loss free.

Rates are very competitive with other insurance underwriters of this business trade group.

---